We are excited to have you with us!
We love Pilates and want you to love it, too. At Core Centric, we pride ourselves on helping you maximize the effectiveness of your workouts. We, therefore, require new clients to contact us prior to any bookings so that we can determine the best way to get you started.
Core Centric is a fully equipped Pilates studio located in the heart of River Heights in Winnipeg, MB. We pride ourselves on offering a positive, professional and caring environment for all our clientele. We specialize in private instruction and small group classes, taking a personal interest in you and your fitness needs. Our qualified Instructors use their knowledge of anatomy and movement, combined with their years of teaching experience, to help correct your form and guide you in achieving the most out of your workouts.
feel it | live it | love it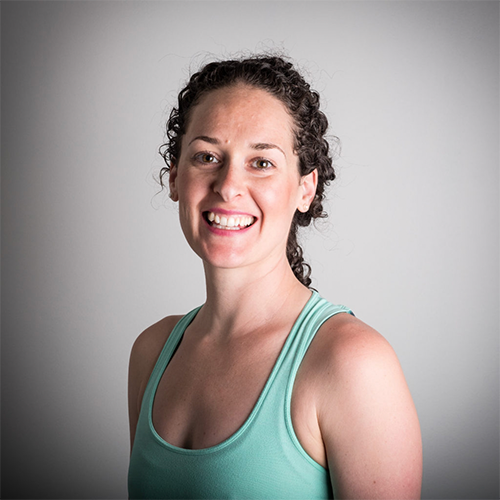 Owner & Instructor
Leslie Crozier is a detail-oriented, results-driven instructor who is committed to helping her clients achieve their fitness goals. Her passion for Pilates stemmed from her own interest to strengthen and condition her body while working as a professional contemporary dancer. She uses her in-depth understanding of anatomy, physiology and movement to create challenging group classes and targeted individual instruction. Leslie is a seasoned teacher with over 20 years experience which started with a focus on dance and expanded to Pilates (2007), TRX (2014), and Yoga (2015). She is a Certified Stott Pilates Instructor (mat, reformer, cadillac, chair and barrels), a Certified Ashtanga Yoga Instructor, and TRX Group Trainer.
Instructor 
Treasure Waddell is a Winnipeg based Independent Dance Artist, Choreographer, and Teacher of Dance, Yoga & Pilates. She has been a dance educator for over 20 years in the Winnipeg community, teaching various age groups and levels ranging from recreational to pre-professional and professional. Treasure began her Stott Pilates training in 2006 and has completed her Mat, Reformer, Chair, Fascial Movement Foundation Level 1 and Total Barre. Treasure completed her Interdisciplinary Yoga Teacher Training™ and Pranassage Practitioner™ Training at the Nosara Yoga Institute; YogaFit Levels 1, 2, Restorative and Ayurveda 1 and draws inspiration from her study and practice of Iyengar Yoga. She has also completed her TRX Suspension Training in 2020 and her Franklin Method Lower Back and Pelvic Floor Fascia Trainer Course in 2021.
Treasure enjoys the ongoing exploration and confluence of her Dance, Yoga, and Pilates practices. She is grateful to be a part of the Core Centric community and is loved by the clientele for her extensive knowledge of the body, calm nature, and her ability to create a supportive environment for all. Her genuine care for her clients is reflected in her thoughtful class plans, allowing clients of all levels and abilities to move their bodies in a balanced approach.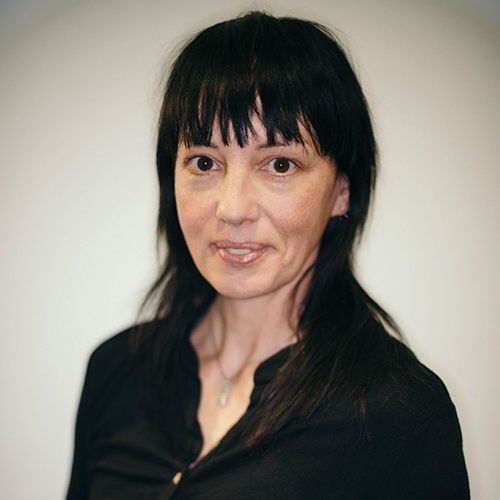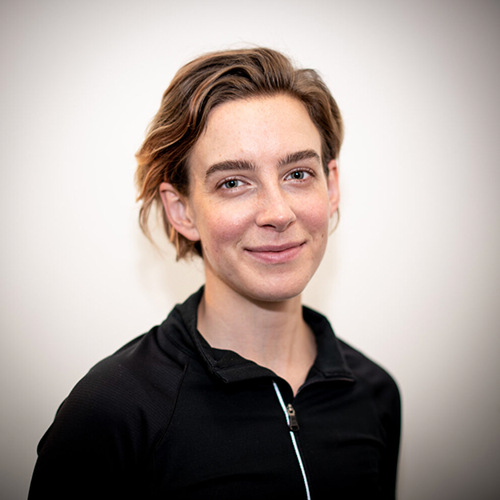 Instructor
Neilla Hawley is an independent dance artist and choreographer based in Winnipeg (Treaty 1 Territory) and is a certified Stott Pilates instructor. Their detail and hands-on corrections, coupled with a passion for helping clients make connections, build body awareness, and improve longevity make their classes a welcomed challenge to clients of all levels. In 2020, Neilla completed both the Stott Pilates Intensive Reformer and TRX Suspension Training Course. Neilla is grateful to be able to hone their skills under the guidance of Leslie Crozier and the knowledgeable Core Centric team.
Instructor 
Heather Schiller is an Architectural Technician by day and a certified Stott Pilates instructor in the mat and reformer curriculum by night. Prior to making a shift into her current career in the world of Architecture, dance had been her main passion and profession in life, so physical health and wellness has always been a priority. Heather came across Pilates in 2009 while dealing with a recurring injury resulting from her professional dance and musical theatre career. She found that incorporating Pilates in her daily routine alongside treatment, her injury improved dramatically, and her body gained strength and balance. These positive results and new knowledge of the importance of muscular balance inspired Heather to become certified herself, and help others improve their lives with the benefits Pilates provides. In 2018 Heather completed her TRX Suspension Training Course to add another dimension to the classes she offers at Core Centric. Heather is loved by her clientele for the variety and diversity of exercises she offers in her classes and her ability to make all of her workouts fun and challenging!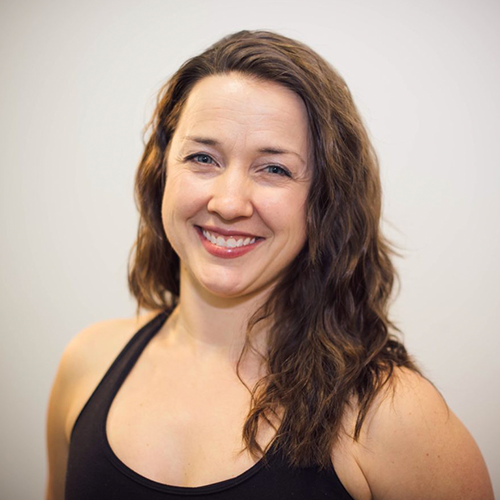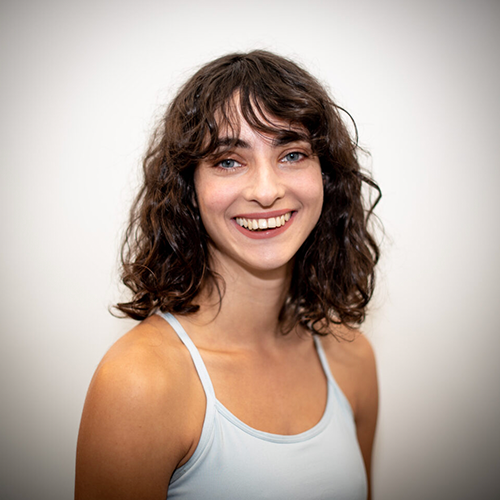 Instructor
Camila Schujman is a professional dancer, performer, and emerging choreographer based in Winnipeg. Over the years, she has incorporated Pilates as part of her own training and rehabilitation program. Camila is always seeking ways to deepen her understanding for movement and the human body. She currently holds a Bachelor of Honours Degree from the University of Winnipeg, specializing in dance. With the desire to become a physiotherapist, Camila is currently in the Master of Physical Therapy at the University of Manitoba. She became a certified Stott Pilates Instructor in 2021 and completed the TRX Suspension Training in 2020. Camila's keen eye for detail, positive energy and thoughtfulness towards clients make her an excellent instructor and loved by her clientele.
Instructor
Pilates has become a vital and necessary part of Jacqui's life since spending countless hours using Pilates to rehabilitate her multiple injuries. This developed and grew her passion for Pilates and inspired her to become an instructor in order to help others.
Jacqui became a Certified Stott Pilates Instructor in Intensive Reformer and Mat in 2002, completed her Cadillac (2006) and Chair (2008) Essential Courses, as well as completing the TRX Suspension Training Course (2018). She has specialized training to help clients who have injuries, and for several years worked with various populations who required rehabilitation.  Jacqui's workouts will make you aware of your body and challenge you, all while making you feel safe and supported in your fitness journey. You will love your classes with Jacqui!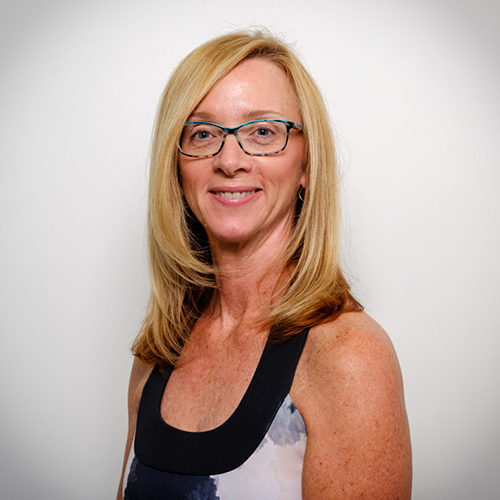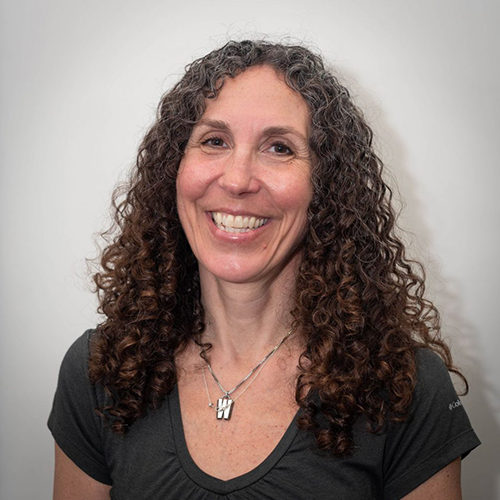 Instructor 
Wendy is a full-time competitive swimming coach with over 30 years of coaching experience at the local, provincial, and national level. An athlete all her life, Wendy's diagnosis with MS in 1999 led her to seek alternative methods to maintain her strength and improve her quality of life. Her journey ultimately led her to Stott Pilates in 2013, and she has since become a passionate and enthusiastic devotee. Wendy completed her Stott Pilates Intensive Mat Instructor Training in April 2019 and her Stott Pilates Intensive Reformer Instructor Training in November 2021. As an Instructor, Wendy hopes to share her belief that Pilates can take away your limitations and connect your brain and your body in new and challenging ways! We are thrilled to have her join the Core Centric Team!
Instructor 
As a professional dancer and dance teacher, Kendra is passionate about movement. A graduate of the School of Contemporary Dancers Senior Professional Program, she has spent over 10 years training and working in the Canadian dance scene. Her teaching experience ranges from Creative Movement at The School of Contemporary Dancers to Ballet at the DanceXpress in BC. Kendra completed her training in Stott Pilates Intensive Reformer and TRX Suspension Training Course in 2018. She is excited to be able to incorporate this background into her instruction at Core Centric, offering her students a multi-faceted experience. Kendra's personable nature and enthusiasm to learn; coupled with her understanding of the human body and attention to detail are great assets to her teaching style.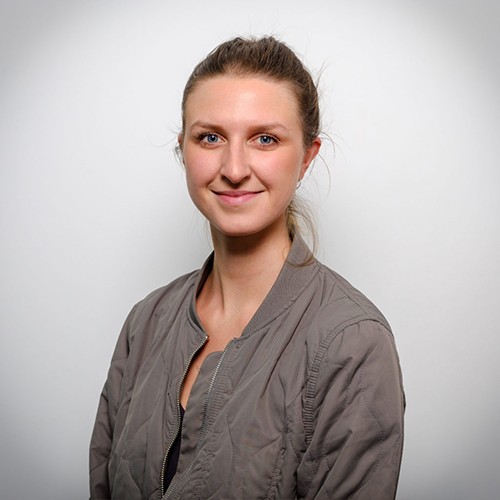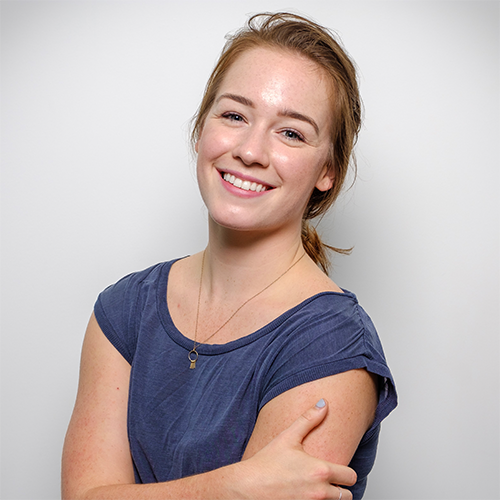 Virtual Instructor
Allison became interested in Pilates after struggling with her own reoccurring injuries as a freelance contemporary dancer. Motivated by the idea of becoming a more efficient mover, Pilates offered her a deeper understanding of the connections within the body. Allison completed her Stott Pilates Intensive Reformer training and TRX Suspension Training Course in 2018. Her extensive background in dance and movement has given her a keen eye for detail. This combined with her thoughtful nature make her an excellent addition to the Core Centric team.
Office Administrator
Lyndsey has been working in various administrative roles for nearly 20 years, ranging from basic administration to Executive administration. Having joined the Core Centric team at the end of 2018, Lyndsey is a key component in the studio's day-to-day operations, including client communications, scheduling, and studio administration. Working closely with Leslie, she continues to always ensure that clients are receiving the best experience possible.